Something to love
Heartbeat by Annie – out 28th February



Let's spare a moment's silence now for all those singles saddled with the dubious fate of being 'growers'. You know the sort. One listen leaves you lukewarm – that's alright you think, and then get on with your life. Then, after one or maybe two more listens something about it starts to nag at you. Maybe the way the beat changes in the middle eight; perhaps the chorus begins sticking to the inside of your head.

Whatever it is, the song suddenly makes sense and you can't stop playing it. Indifference has turned into love. The long-lasting kind. You know, the kind Feargal Sharkey ruined his career over.

Now imagine trying to forge this kind of relationship with Chris Moyles interrupting the song every few seconds to comment on how hungover he is.

Like we said, let's spare a moment's thought for all the 'growers' out there. Those which never grew because mainstream music radio policy is decided on by people who care more about their 'ironic' ringtones than their playlists.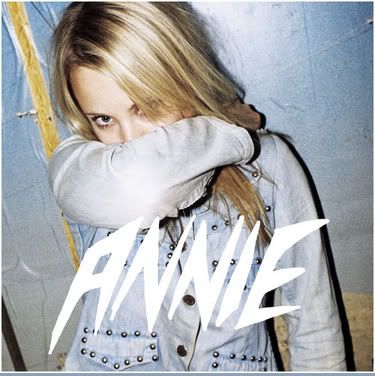 This song is a grower. Heartbeat, by Annie, the Norwegian popstrel who brought us the peerless Chewing Gum (another grower – dammit) last year.

But while Chewing Gum was a slice of knowing bubblegum pop with its tongue (and gum) planted in one cheek, Heartbeat is a much more heartfelt record. Poised somewhere between Kylie's better work and Saint Etienne's poppier output, it's a deceptively simple song in which girl meets and dances with boy at a party.

It's the chorus that makes it. "Feel my heartbeat…" with Annie swooning in her teenage girl voice over a sparkling backing track. A near perfect imitation of the rush, the shiver you get when you realise for the first time that you might love someone.

And, wonderful as it is, people writing blogs better than this effort will also wax lyrical over the song. Critics will wank over it and in ten years time new artists will cite Annie as one of their major influences in interviews. Yet no one will buy Heartbeat, because it's a grower.

Sob.

Anyway, her album Anniemal is out on March 7th. Go buy it and listen out for the song Richard X wrote for her about Geri Halliwell. In the mean time, keep loving the Ann and we'll keep you posted.